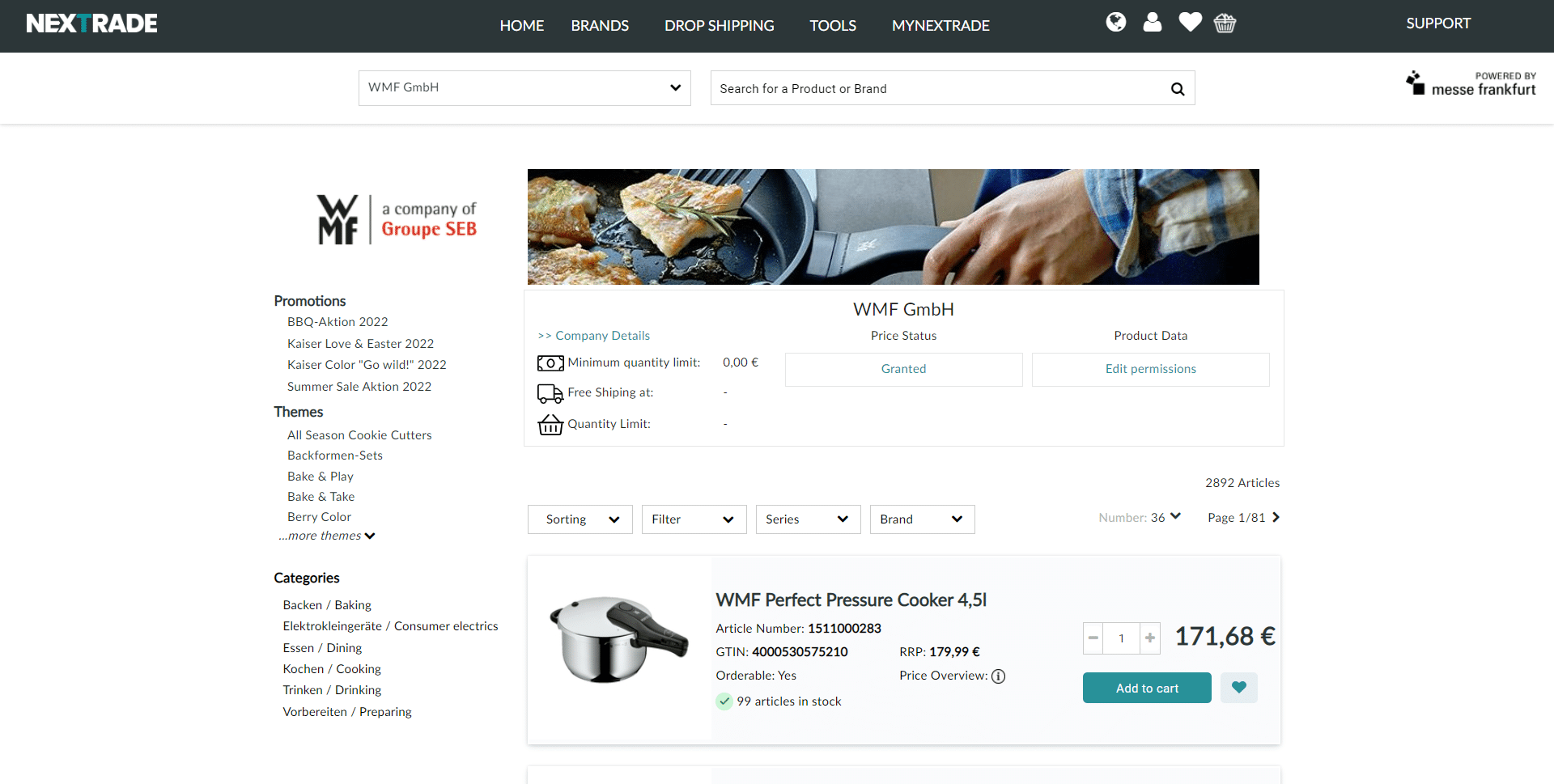 Get individual prices of WMF GmbH as master data file
After the introduction of the new condition system of WMF GmbH, you can now find your individual purchase prices (PP net) in Nextrade. You can also transfer your personal prices into your ERP system or cash register system. The prerequisite for this is an existing business relationship with WMF GmbH.
Read more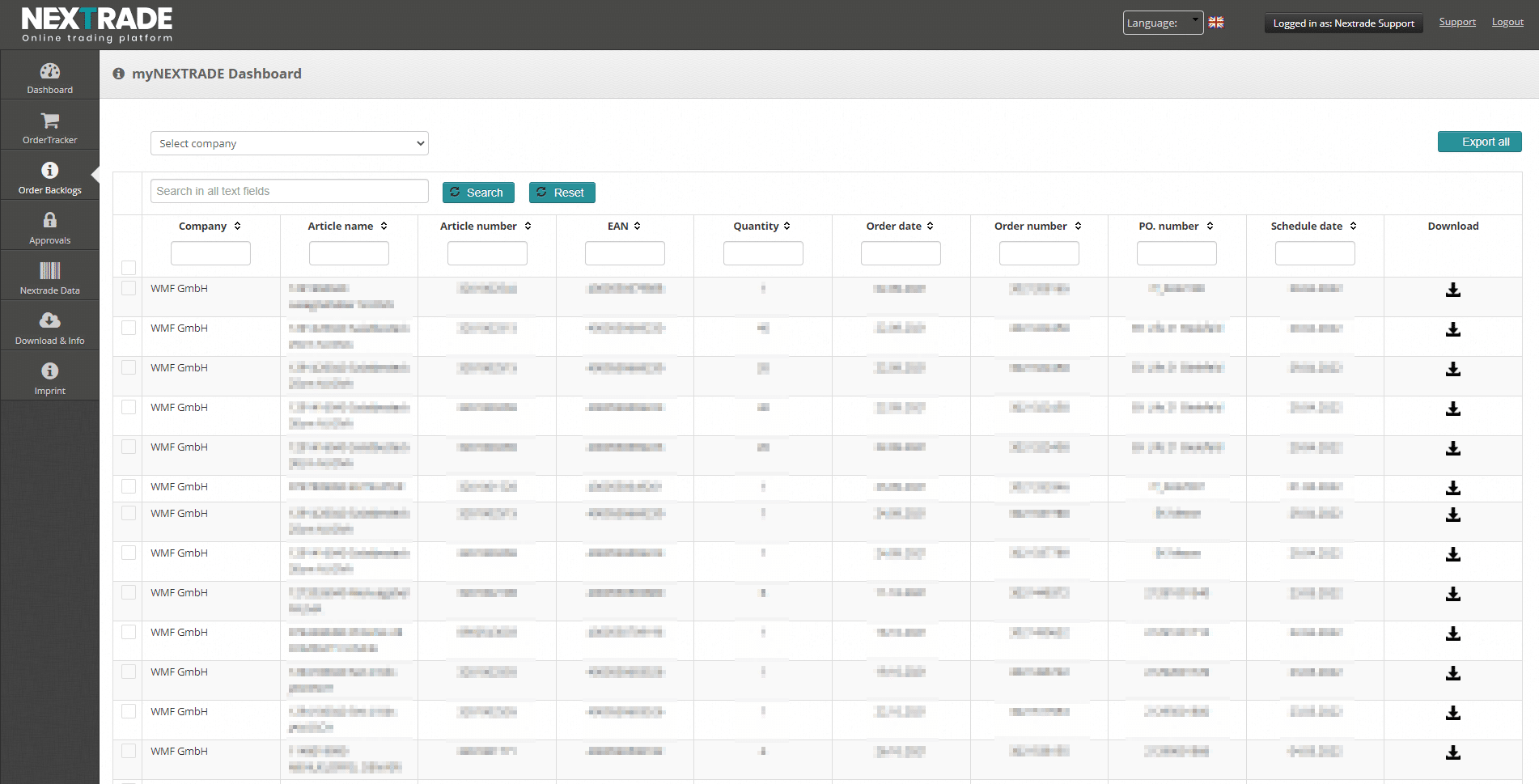 View backorders on Nextrade
You can now view your individual backorders of the brands "WMF GmbH" and "LEONARDO" via Nextrade. In addition, you can check your backorders in the brand store in the article listing as well as in the shopping cart at the respective article.
Read more