Order interface for your showroom
with direct order function in your 360° showroom
Increase sales of your products to retailers and their end customers by connecting your 360° showroom with the order shops on the platform. Don't miss this opportunity to increase your sales and get started now with the Showroom Order Interface.
Flexible placement and maintenance
of the order points and product groups in your showroom

Direct and closed connection
of your product list to the shopping cart only for your brand

Easy and intuitive guidance
with just a few clicks and clear information
With the order interface in your 360 ° showroom, you can offer your buyers and your field staff a complete digital order process 365 days a year. You can also assign the buyers individual freight and payment conditions in the showroom.
Field service
Full integration and assignment of all orders to your field service.
High data security
By placing an order only after your individual activation of the traders in the platform.
EDI orders
Reduction of manual processing through EDI orders with defined data and interfaces.
Requirements for your order function in the 360 ° showroom:
Only a few steps are necessary to start the order function. The media team is at your disposal throughout the entire process.
Implementation
Do you already have a showroom? Please contact us regarding a connection to the order function. Do you still need an implementation? We recommend our partner Twenty2Eleven. All interfaces and functionalities have already been defined and tested.
Integration into the platform
The creation of a platform order shop is a prerequisite for making all item data and conditions available to your traders.
Creation of article lists
We need your article data for defining product groups from your showroom. With this step, the products that your buyers want to order always appear precisely.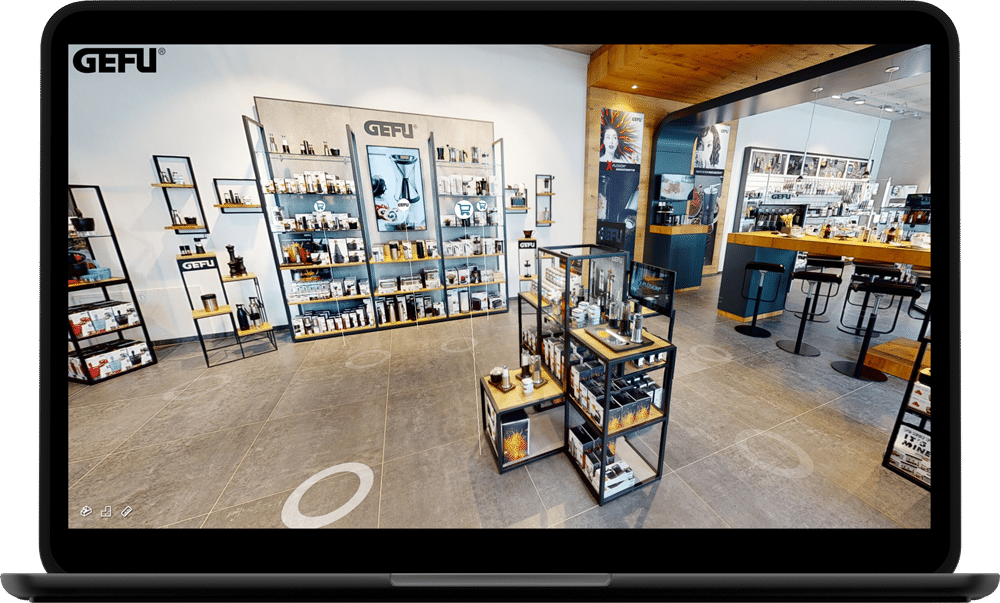 How the order function can be used in your 360 ° showroom:
Present your showroom with an integrated order interface for your sales department and all buyers 24/7.
Guided and joint showroom appointments with your sales force, including a chat function similar to, for example, teams or zoom.
Buyers with a business relation to your brand can directly view all prices and details and place their order without further assistance.
New buyers cannot see purchase prices. Buyers can experience your products, the product range and your premises. Activation and assignment of conditions are necessary to place an order. This is done exclusively through you.
The showroom can be reached by the buyers directly via your website, personal access by your sales force, or via your order shop. You determine the realization of these possibilities.