Make your content acquisition processes even more effective: with the help of our new content management tools in the platform! In the following, we would like to give you an overview of our new content service in the nmedia.hub.
Central Content Access
Obtain content from your top brands via the nmedia.hub – in a uniform format, across all brands or in your own desired format! Get an overview of all brands that provide their content on the platform under the navigation item "Content" > "Overview of all Content Shops". Or click here to go directly to the overview of content shops.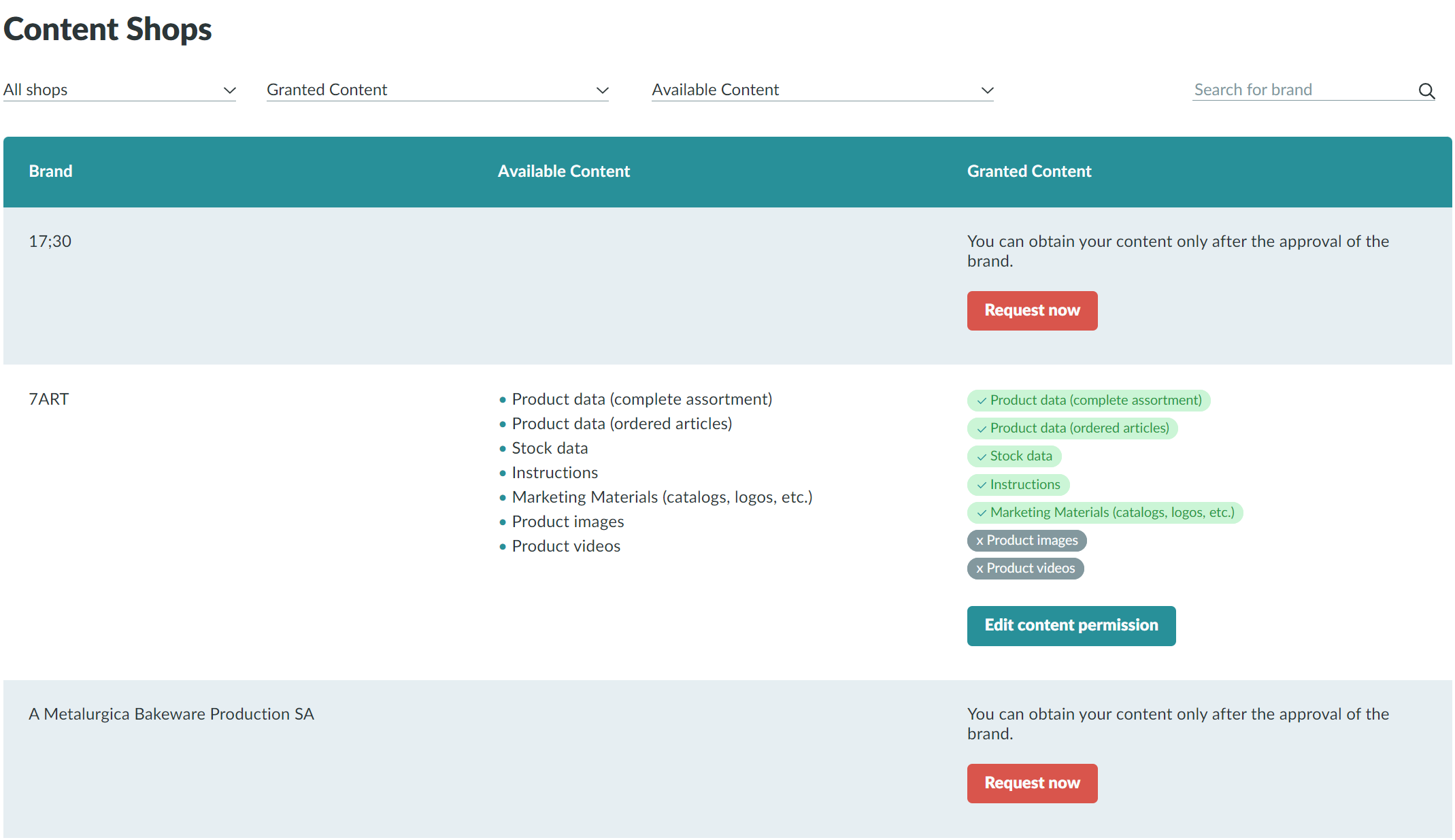 Here you can see in tabular form which data is available and activated for you to download. Control your content access centrally via this tool and request content permissions for brands where you do not yet have approval.
Do you want to see directly for which content shops you have already been approved and have download permissions? Then navigate to "Content" > "Granted Content Shops" or click directly here. If you have missing permissions, you can request them directly with just a few clicks.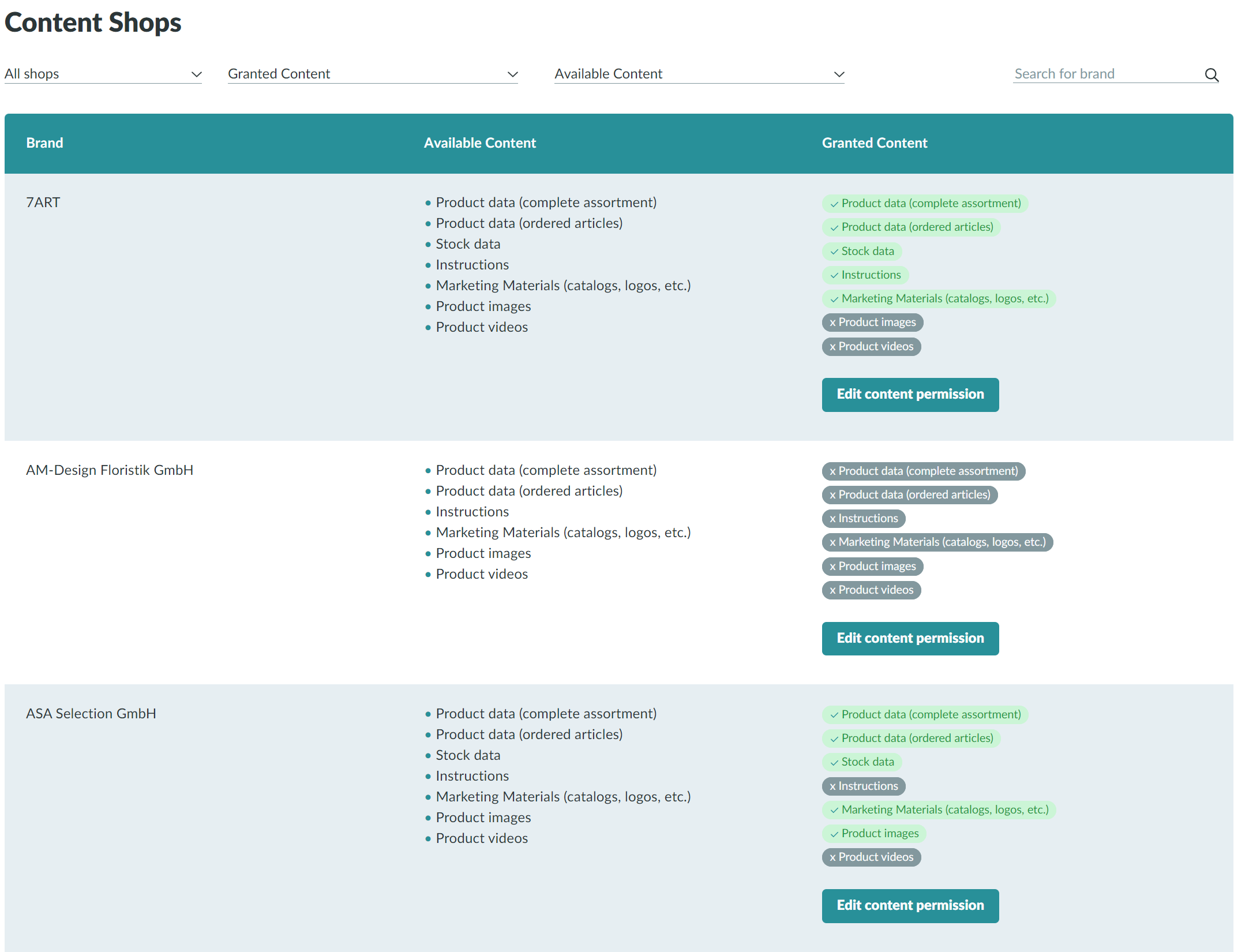 New content management tools
From now on, you can set up your desired transmission path directly on the platform. Automate the distribution of product and inventory data with just a few steps and set a distribution mode.
Thanks to the new Content Export Manager, you can now also centrally control the automated distribution of product and inventory data of your content shops. Use the option and trigger manual exports if necessary. In addition, you can view the date of the brand's last content update. You can also inform and request actual content and prices from your brand with just one click.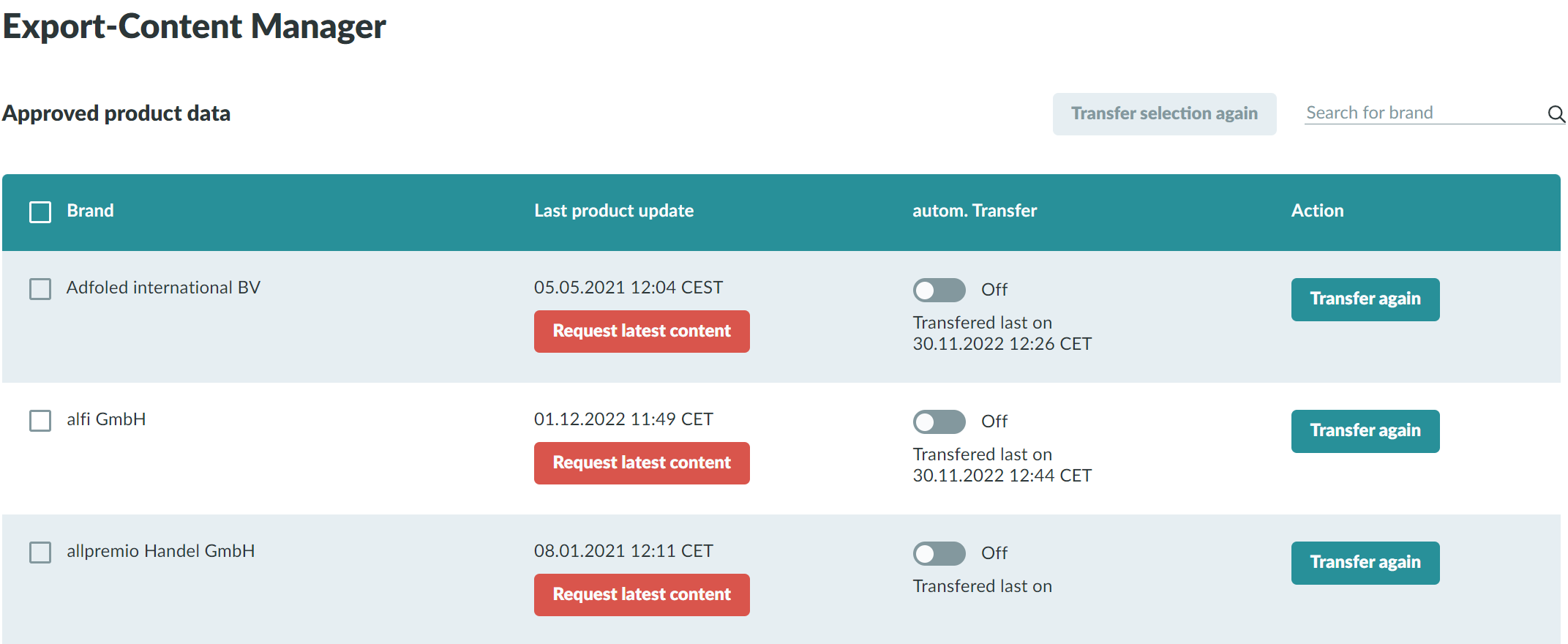 Coming soon: In the next months all nmedia EDI brands will distribute their data centrally via the nmedia.hub!