March 15, 2022 – Uncategorized
View backorders on Nextrade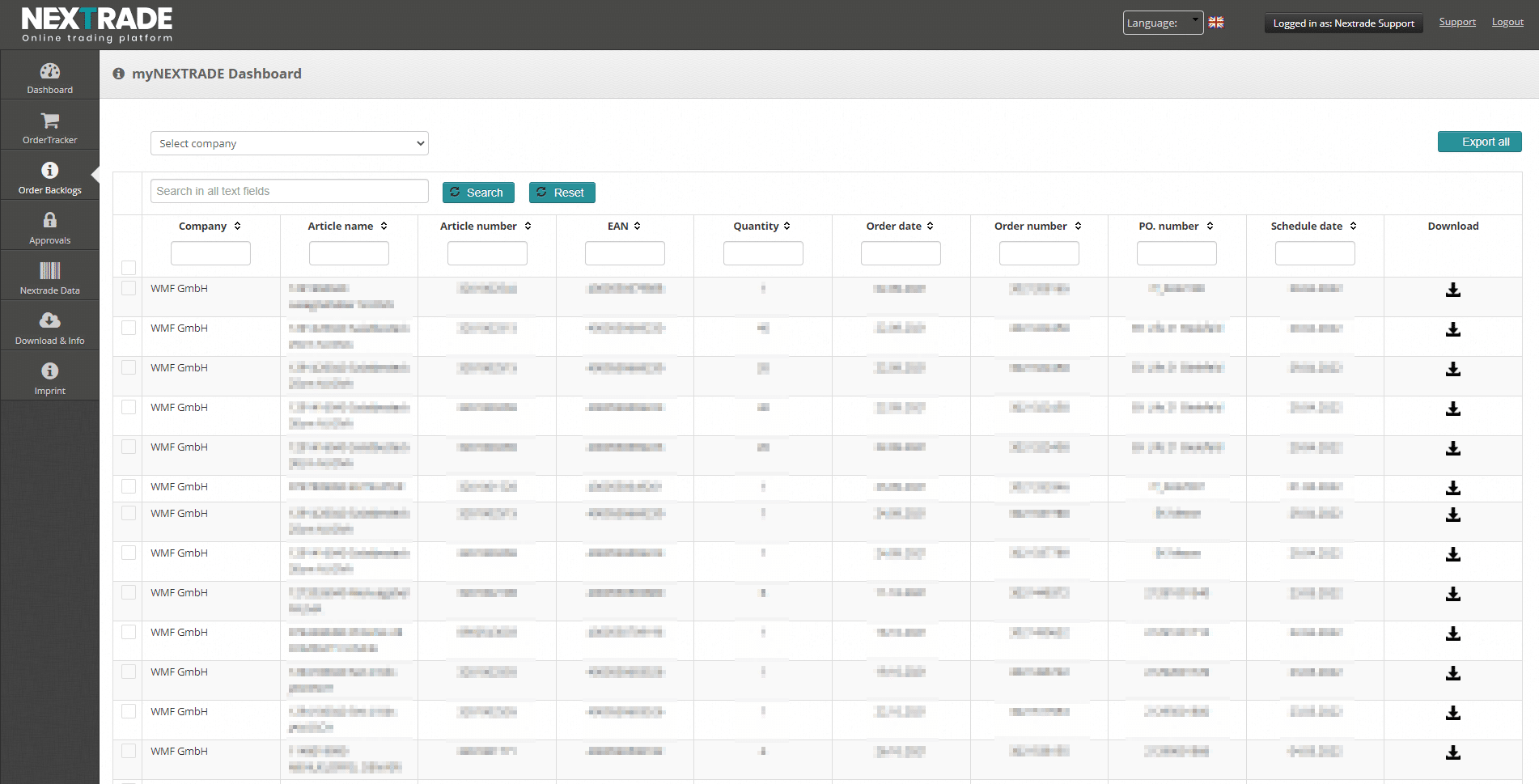 You can now view your individual backorders of the brands "WMF GmbH" and "LEONARDO" via Nextrade. In addition, you can check your backorders in the brand store in the article listing as well as in the shopping cart at the respective article. A prerequisite for this is an existing business relationship on Nextrade with the respective brand.
New item detail view with backorders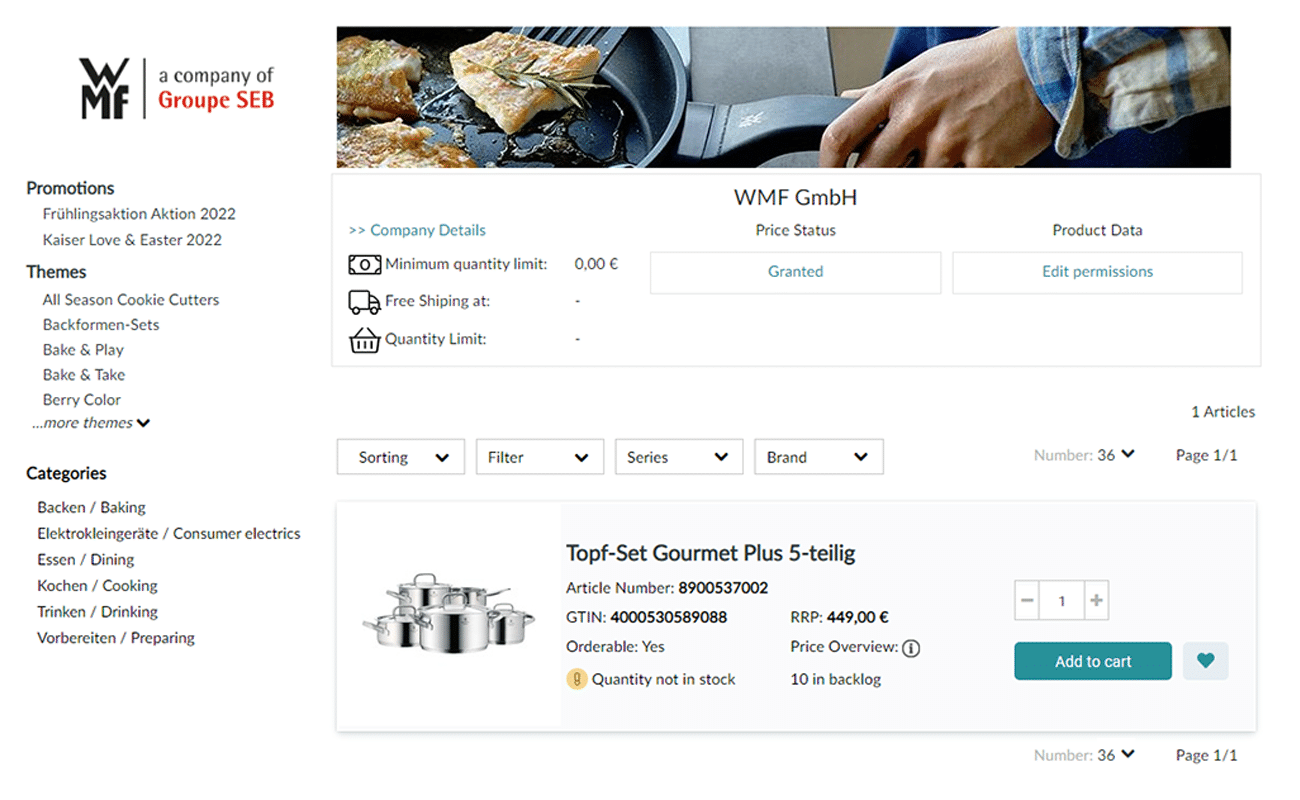 Shopping cart with backorders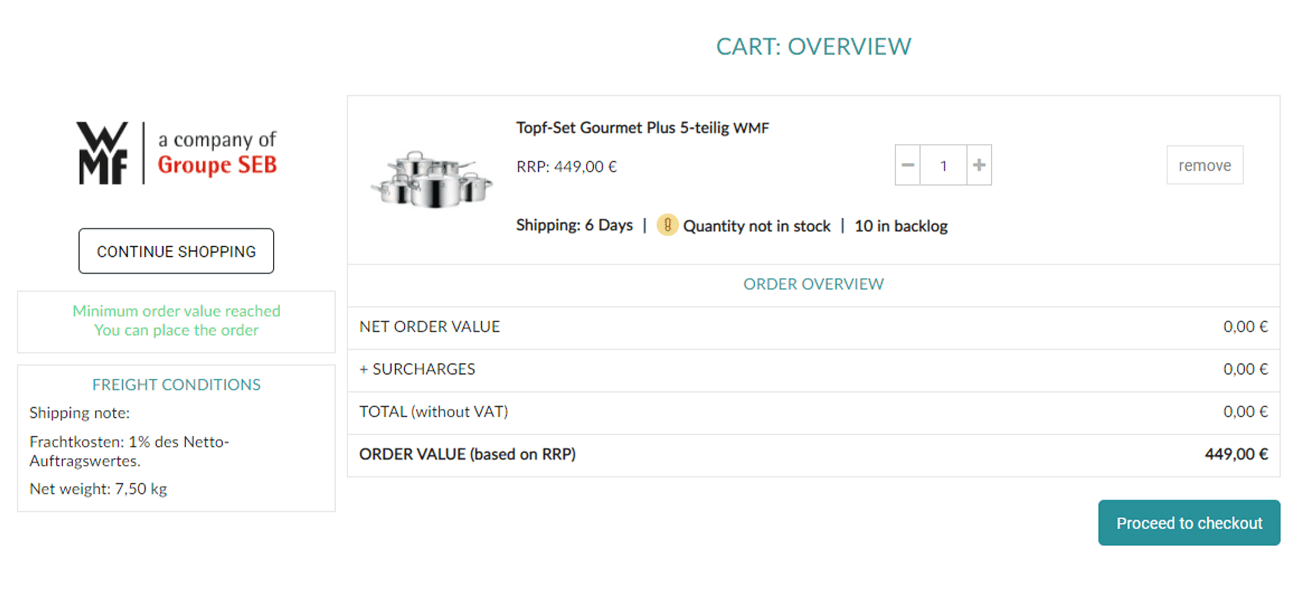 Get an overview of your backorders. Click here.
Helpful instructions
Do you need more information on how to view your backorders? Then click here.
Would you like to manage your backorders conveniently for other brands as well? Feel free to recommend us to your brands so that we can offer you the best possible service of your backorder management on Nextrade.
You do not have an existing business relationship with WMF GmbH and/ or LEONARDO yet?
This is how you make a business inquiry!
Search for the brand shop on Nextrade via the brand overview.
Click in the dashboard (below the top banner) under the keyword "Price status" on "Request now".
As soon as the brand has activated you, you will receive an email notification and you can immediately access all services.